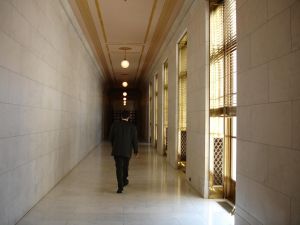 JOHN LYELL has been practicing law since 1975 in a wide variety of civil matters with particular emphasis on legislative advocacy and administrative law. He is an AV® rated lawyer (highest legal and ethical standards by Martindale-Hubbell) admitted to practice before all courts in Tennessee, U.S. District Court for the Middle District of Tennessee, U.S. District Court for the Western District of Tennessee, and the Sixth Circuit Court of Appeals. He is listed in Best Lawyers in America.
Mr. Lyell is widely recognized for his expertise as a lobbyist, his tenacious advocacy and his intelligent approach. He has more than thirty years of experience in legislative advocacy for Fortune 500 companies, large trade associations, major league sports franchises, as well as small businesses desiring a competitive edge. John's strategic and legal advice, as well as his analytical abilities, are sought by lobbyists and legislators alike. This confluence of expertise in public policy, politics, law and regulatory matters that John brings to his clients is the key to successful outcomes.
John is often sought after for his talents as a humorous and knowledgeable speaker and legislators frequently ask him to address leadership and constituent groups. He has lectured at Vanderbilt University, Rhodes College, Middle Tennessee State University and Tennessee State University and served as emcee at numerous Capitol Hill events.
Other professional activities and accolades over the course of his career include:
Fellow, Nashville Bar Foundation
Member, Tennessee Wildlife Resources Commission
Member, Tennessee Judicial Selection Commission
Chairman, Board of Directors, The Advocacy Group
First Chairman, Board Member, Tennessee Lobbyist Association
Rated as one of the top 10 lobbyists in Tennessee, Business TN Magazine
Rated as one of the top 100 influential persons in TN, Business TN Magazine
Rated as one of the best lobbyists in Tennessee by the Tennessean Newspaper
Recipient of the Tennessee Lobbyists Association Outstanding Service Award
CHRIS LYELL is the Director of Government Relations for the firm and is a registered lobbyist. During the legislative session, Chris can be found working the halls of Legislative Plaza. Chris works on Capitol Hill advocating for the firm's clients and building important relationships with the new generation of legislators, staff members, legislative liaisons and other lobbyists. He is charged with legislative research, communications for the firm, and strategic consensus building.
At the beginning of every session, Chris is asked to speak to the latest group of legislative interns about the role of lobbyists in the legislative process. He is a frequent guest lecturer at the University of Tennessee-Knoxville, and has lectured at Lambuth University in Jackson, Tennessee. Chris is an active member in the Tennessee Lobbyists Association and the youngest member of The Advocacy Group, a national consortium of lobbyists dedicated to outstanding government relations services.
Prior to graduating from the University of Tennessee, Knoxville in 2004, Chris held numerous political leadership positions on campus. He served as the Campus Coordinator for the Tim Burchett (R-Knoxville) for State Senate campaign and was elected Executive Vice-President of the UT College Democrats.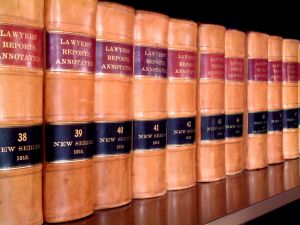 Ethics
The Lyell Law Firm abides by the ethical rules for attorneys adopted by the Tennessee Supreme Court.
The Lyell Law Firm complies with all ethical and reporting laws concerning lobbyists practicing before the Tennessee General Assembly.